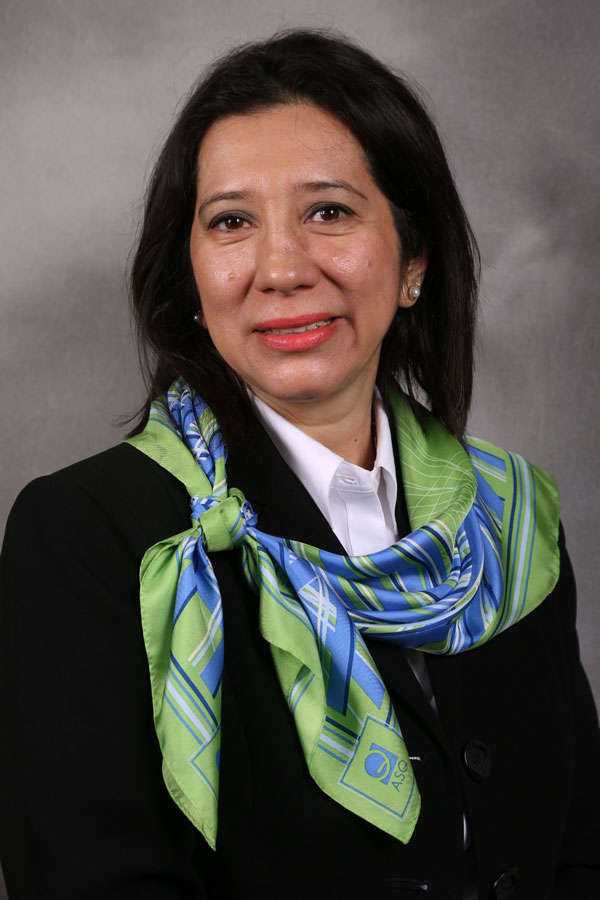 Alejandra Vicenttin
United States

Competência de coaching: Enterprise Business, Executive Coaching, Healthcare, Keynotes, Leadership, Managers, Wellbeing
Disponibilidade de coaching: Taking on Additional Clients
Método de coaching: Coaching Packages, Individual (In-Person, Phone or Skype), Keynote Speaker, Seminars & Retreats
Coaching Language: English, Español - latinoamerica
Alejandra is a Multiple Award-winning, Fortune 100 Executive with 20+ years of experience delivering high-quality customer experiences. Her expertise: Business Models, Strategic Planning, Quality Service, Organizational and Operational Excellence, Leverage industry best practices and strong management skills to achieve superior results.  
Currently, Alejandra is Vice President of Performance Excellence at The Palace Group, a Luxury Senior Community, CARF and Joint Commission accredited. Chair of the Board at V-PEAK (www.vicenttin.com), a high impact strategic interventions coaching group; and Senior Strategist for AMRESORTS.  
Alejandra contributed to The Ritz-Carlton Hotel Company successes for 20 years embracing, implementing and coaching on Strengths Management Approach, Gallup Employee Engagement (Q12) and Gallup Customer Engagement (CE 11). She held numerous Executive Quality and Operations positions with worldwide responsibilities, including Ritz-Carlton Leadership Center Certified Speaker. The Ritz-Carlton Hotel Company rewarded her efforts and leadership by giving her the Malcolm Baldrige National Quality Award and The Ritz-Carlton, Cancun earned the Mexican National Quality Award multiple times.  
Alejandra has been the recipient of multiple awards for her achievements and leadership in the Hospitality, Quality and Performance Excellence field. She was named The Young Hotelier of the World by the International Hotel Association and HOTELS Magazine. And "Quality Practitioner of the Year" by the American Society for Quality.  
Alejandra holds a bachelor degree in Psychology, a Diploma in Hotel and Restaurant Management from Washington State University, she holds a Master in Neurolinguistic Programing by John Grinder (co-author), holds Post grades from Cornell University, Universidad de Las Americas and Instituto Tecnologico de Monterrey, and a Company-Wide Quality Control and Productivity Management Diploma by Central Japan Industrial Association sponsored by the Japan International Cooperation Agency.  
Alejandra also has extensive experience in U.S., International and Hispanic markets and has been the keynote speaker at International Conferences.  
She is Certified Manager of Quality / Organizational Excellence by the American Society for Quality. 
Estaré encantada de apoyarle para maximizar y lograr los resultados que requiere.