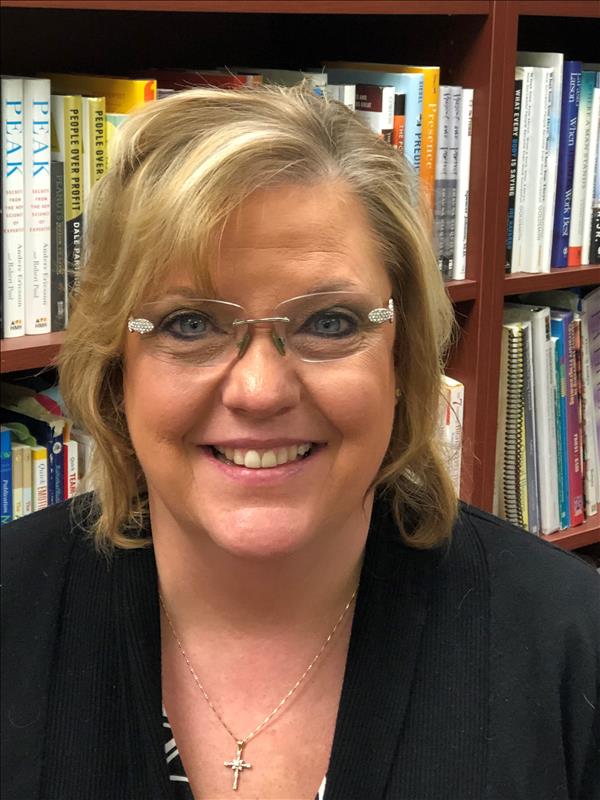 Samantha Deines
Waterloo, Iowa, United States
Cedar Falls, Iowa, United States

Coaching Expertise: Career, Education, Enterprise Business, Executive Coaching, Faith, Families, Financial Services, Healthcare, Keynotes, Leadership, Life Coaching, Managers, Non-Profit Organizations, Personal Development, Small Business/Entrepreneurs, Teams
Coaching Availability: Taking on Additional Clients
Coaching Method: Coaching Packages, Corporate Training Programs (e.g. Your Location), In Person, Individual (In-Person, Phone or Skype), Keynote Speaker, Online Video Conference (e.g. Skype), Phone, Seminars & Retreats, Workshops
Coaching Language: English
My name is Samantha (I go by Sam) Deines, and currently I am the Director of Organizational Development at UnityPoint Health in Waterloo, Iowa. I am a licensed mental health counselor by profession, though for the last 15+ years I have been involved with improving the health of organizations; leadership development, culture, employee engagement, team building and performance.
I have used CliftonStrengths since 2004 to help strengthen individuals and build teams. I have successfully used CliftonStrengths in a myriad of ways; individual coaching sessions, conflict resolution conversations, leadership development, executive coaching, group sessions, keynote presentations, team building sessions, creating teams all toward aiming Strengths toward synergy and performance.
I find the most productive coaching sessions and training sessions happen when individuals are open to influence, understand that living in courage means being real and vulnerable, find strength in collaboration, know that no one is the complete package, trust in the power of complementary partnerships, look inwardly first, and who choose to believe there is hope in a better future.
I owned my own business before entering the corporate arena where we focused on bringing adventure-based team building to groups and companies. We know that more often than not, people learn by doing. We're able to see Strengths in action through experiential activities. The transference of learning which occurs in a psychological safety environment allows for new insights, synergies and efficacies.
I am willing to go the extra mile for individuals and teams that are willing to meet reach for their full potential. CliftonStrengths is a performance tool that helps unlock that potential which already exists inside each one of us.