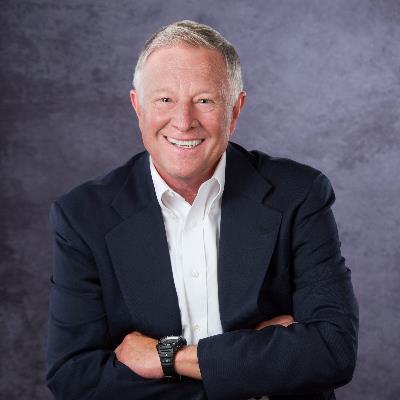 Jan Makela
District of Columbia, United States
Maryland, United States
Virginia, United States

Coaching Expertise: Career, Education, Enterprise Business, Executive Coaching, Government, Healthcare, Keynotes, Leadership, Life Coaching, Managers, Manufacturing, Non-Profit Organizations, Personal Development, Sales, Small Business/Entrepreneurs, Teams
Coaching Availability: Taking on Additional Clients
Coaching Method: Coaching Packages, In Person, Individual (In-Person, Phone or Skype), Keynote Speaker, Online Video Conference (e.g. Skype), Phone, Seminars & Retreats, Workshops
Coaching Language: English
Jan will make a difference in your organization. Jan strongly believes in building on strengths and coaching employees to success. He has held senior positions in healthcare organizations, the military as a Company Commander in the US Army, as well as a solid track record of increasing profitability by improving employee engagement and job performance through strengths-based leadership and creating a culture where engaged and accountable employees want to come to work environment.  
As one of my former mentors said "Jan has the ability and the history to effectively establish a rapport with stakeholders at all levels that allowed him to build successful regional sales teams from the ground up, effectively transform struggling business units, and unite teams from multiple regions to achieve common goals. He has managed groups, both large (550+) and small, and I commended him on his ability to build cohesive teams and identify and grow leaders from within."  
Jan has worked with senior executives and business owners, share his knowledge & expertise in behavioral-based interviewing; and how to find, keep, and manage quality hires. It is through this process that he has saved companies millions of dollars by teaching them to boost their employees' job performance and minimize employee turnover.  
He is currently one of the top speakers in the country on topics such as Employment Law for Managers, Employee Accountability, and Being the Manager People Won't Leave. His new book Cracking The Code To Success will be out this spring. 
Jan strongly believes in helping you and your organization find and develop strengths to increase job performance, employee engagement, and profitability. I will help you identify your own strengths and enrich them while learning how to unleash the full potential of your employees and bring your organization to new levels of success.  
In addition being a Gallup- Certified Strengths Coach, Jan has an MBA from George Washington University. In his free time he likes to travel, read, watch sports and spoil his two grandchildren.
He is a member of the National Speakers Ass. & National Ass. of Expert Authors and Speakers as well as a Mentor for Score. 
Areas of Expertise:
•     Strength Based Leadership Development
•     Employee Engagement (Q12) 
•     Be The Manager People Won't Leave
•     Employee Accountability 
•     Management People Skills (New and Experienced managers)