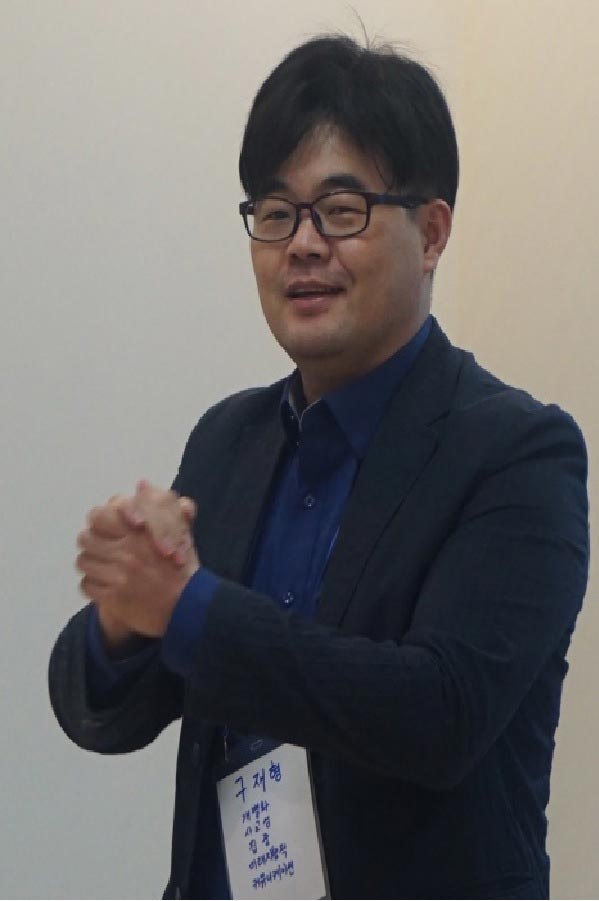 Jeffrey Jaehyung Koo
South Korea

Coaching Expertise: Career, Leadership, Life Coaching, Personal Development, Teams
Coaching Method: In Person, Online Video Conference (e.g. Skype), Phone
Coaching Language: English, 한국어
한 번의 인생을 살면서 자신을 잘 알고 올바른 방향으로 나아가고 있는 지 고민이 되신다면 인생의 나침반이 되어 드리겠습니다.  
사람은 누구나 다 잘하는 장점을 가지고 있습니다.  
하지만 다른 사람들의 관점이나 사회 통념적인 관점으로 인해 자신의 장점을 제대로 활용하지 못하거나 아예 인지하지 못하는 경우가 있습니다.  
자신의 장점, 그리고 나아가 그 장점으로 인한 강점을 발견하고 활용한다면 그 누구보다 더 큰 힘과 추진력을 낼 수 있을 것입니다.  
그 동안 취업준비생, 이직을 고민하시는 분들, 그리고 직장에 살면서 미래를 고민하시는 분들과 많은 카운셀링과 코칭을 하면서, 다수의 사람들이 장점을 발견하지 못하고 그냥 하루하루를 살아가는 경우를 많이 봤으며
이러한 분들이 장점을 찾고 강점으로 발전시키기 위해서 무엇을 도와드리려야 하는 지를 잘 알고, 또한 실제로 강점을 활용했을 때 어떠한 큰 시너지를 내는 지를 지켜보았습니다. 현재 진행 중인 일, 취업과 같이 준비 중인 것, 그리고 미래에 대한 고민 등이 있으시다면 장점을 찾아 강점으로 활용해 보시는 것은 어떠실지요?  
장점을 찾아 강점으로 발전시키고 활용하는 여정에 좋은 나침반이 되어 드리겠습니다!  
Jeffrey Koo is a very passionate coach who has lots of counselling experiences for college students, office workers who consider moving companies and over 40 ages people who worry about the second life after retirement from the current job. He is often giving lectures regarding career path at Universities and continuously tries to have times with students to study what they are worrying about regarding career path and to give proper direction and individualized guide for each student.  
As a Strength Coach, Jeffrey's strengths make a person feel comfortable on explaining his/her personal story and understand well the individual environment and background. These strengths can help each person who wants to get strength coaching recognize the potential themes and develop them to Strengths.