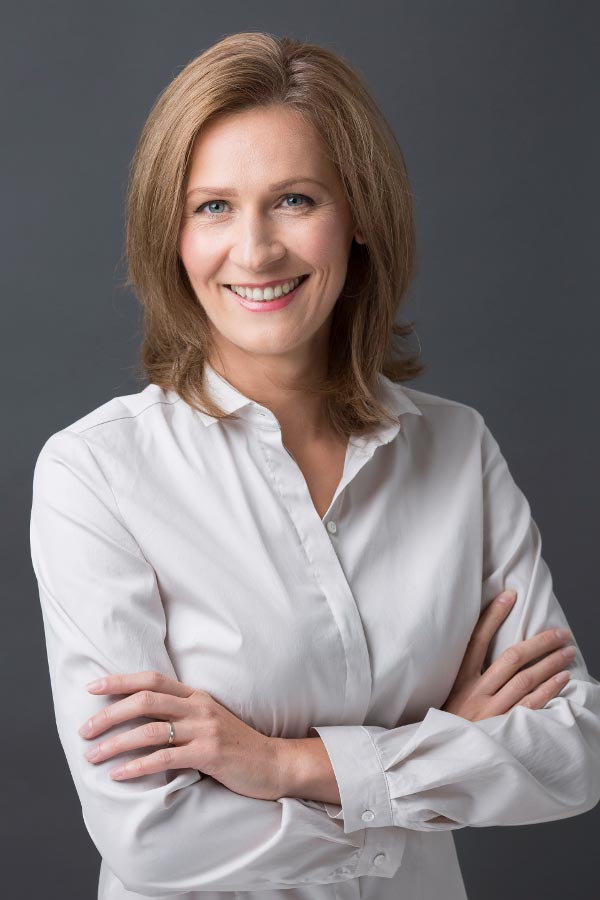 Marta Bara
Warsaw, Poland

Coaching Expertise: Career, Education, Enterprise Business, Executive Coaching, Keynotes, Leadership, Managers, Personal Development, Sales, Small Business/Entrepreneurs, Teams, Technology
Coaching Availability: Taking on Additional Clients
Coaching Method: Coaching Packages, Corporate Training Programs (e.g. Your Location), Individual (In-Person, Phone or Skype), Online Video Conference (e.g. Skype), Seminars & Retreats, Workshops
Psycholog biznesu, Konsultant mocnych stron, Senior Trener, Team Coach, Executive Coach

Wspieram ludzi i organizacje zgodnie z ich potrzebami wzmacniając:
• odpowiedzialności pracowników,
• zespołową współpracę bazującą na unikalnych umiejętnościach i wartościach,
• tworzenie stabilnych i zorientowanych na cel zespołów.

Tworzę i dostarczam profesjonalne rozwiązania dla biznesu, w tym diagnostykę talentów, coaching menedżerów, zespołów i pracowników oraz kompleksowe zarządzanie projektami.
Posiadam 16 lat doświadczenia w projektowaniu i prowadzeniu szkoleń oraz realizacji procesów coachingowych. Mam ponad 3000 godzin praktyki szkoleniowej, w tym około 850 godzin superwizji i szkolenia trenerów. Zrealizowałam około 3000 profesjonalnych diagnoz talentów z wykorzystaniem Clifton Strengths dla managerów i pracowników kluczowych.

Posiadam Certyfikat International Coach Community, dyplom Trenera warsztatu i treningu interpersonalnego Intra, moderatora Action Learning metodą Trop. Jestem członkiem Polskiego Towarzystwa Psychologicznego.

---
Strengths Consultant, Senior Training Leader, Team and Executive coach

I deliver value to companies by supporting business people according to their needs:
• strenghtening responsibility for individual contribution,
• team cooperation on the basis of unique skills and values,
• building stable business teams motivated to achieve common goals.

I deliver professional, strengths-based solutions for business, including talents diagnosis, managers, teams and employees development.
I have over 16 years of experience in creating and conducting trainings, programs, and coaching. I have over 3000 practice hours as a training leader, and over 850 hours as a trainer's supervisor. Completed about 3000 professional processes with Clifton Strengths for top managers and key employees.

I'm certified coach in the International Coach Community, Workshop and Interpersonal Training Leader in Intra, Action Learning moderator by Trop. Member of Polish Psychological Society.