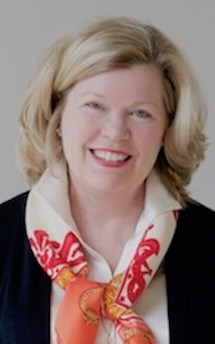 Sharri Harmel
Boston, Massachusetts, United States
New York City, New York, United States
Minneapolis, Minnesota, United States

Coaching Expertise: Career, Education, Financial Services, Healthcare, Leadership, Legal, Life Coaching, Managers, Non-Profit Organizations, Personal Development, Retail, Sales, Small Business/Entrepreneurs, Students/Youth, Teams, Technology, Women
Coaching Availability: Taking on Additional Clients
Coaching Method: Coaching Packages, Corporate Training Programs (e.g. Your Location), In Person, Individual (In-Person, Phone or Skype), Online Video Conference (e.g. Skype), Phone, Seminars & Retreats, Workshops
Coaching Language: English
Sharri Harmel is a Gallup certified Strengths Coach and founder of SH Coaching + Consulting. Sharri has unique skills and experience in working with multi-generational teams and uses strengths as an opening to see generational diversity as an opportunity rather than falling into the stereotypes that cause organizational discord.  
In addition, Sharri coaches millennials and GenZ professionals one-to-one to gain the support they need to lean in, transition out, or pivot into new career paths that match their strengths with an abundance of possibilities.  
Sharri's engaging coaching style, when combined with her Strengths, helps individuals and teams identify their personal strengths to apply them to everyday interactions and power the choices they make. Her constructive facilitation is instrumental in helping teams identify, improve upon, and invest in their strengths to become better leaders and communicators, both independently in the world and as team members at work.  
In her organizational work with teams and groups, Sharri guides managers and leaders toward goals for team development, collaboratively building custom programs focused on the diverse set of strengths that make those goals possible across organizations. No two of Sharri's programs look alike on purpose, as they are uniquely structured to deliver impact as organizations and their teams define it for themselves. Sharri plays a pivotal role in helping teams achieve their goals through workshops that invite members to name and claim their own strengths, empower the strengths of others, and learn how they can leverage their part to elevate the whole.  
For over 25 years, Sharri has dedicated her own professional life to coaching professionals. Her rich background in financial services, non-profits, higher education, and executive coaching at the C-suite level provides the broad experience she brings to every coaching relationship. More recently, her higher education and coaching experiences, gives her a unique understanding as well as appreciation of the millennial and upcoming GenZ perspective beneficial to organizations today.  
In addition to SH Career Coaching + Consulting, Sharri actively supports The Boston Club in their vision for raising the profile of women on corporate and non-profit boards, is a member of the Forbes Coaches Council, and donates her time to mentor and coach several underserved college students.  
Sharri earned her M.A. in Counseling and B.S. in Business, and has received several professional certifications, including a Master Integrative Coach from the Ford Institute of Coaching, as well as the comprehensive Coaches Training Institute (CTI) training with ICF certification, expected in 2017. Her love of applying learned knowledge to her expertise has also led her to additional certification in Myers-Briggs Type Inventory, as well as the Strong Interest Inventory.