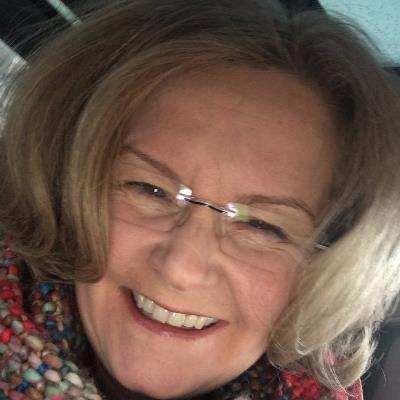 Nicole Seichter
Michigan, United States
Bavaria, Germany

Coaching Expertise: Career, Education, Executive Coaching, Faith, Families, Healthcare, Keynotes, Leadership, Life Coaching, Managers, Parenting, Personal Development, Teams, Wellbeing, Women
Coaching Availability: Taking on Additional Clients
Coaching Method: Coaching Packages, Corporate Training Programs (e.g. Your Location), Individual (In-Person, Phone or Skype), Keynote Speaker, Online Video Conference (e.g. Skype), Seminars & Retreats, Workshops
Coaching Language: English, Deutsch
Education & Experience:Nicole Seichter is a GALLUP certified strengths based Coach who reinforces and empowers individuals and teams to realize, appreciate and maximize their own powerful and unique talents and maximize their potential.  
Nicole Seichter has a Master Degree in Economics from the Fachhochschule Würzburg in Germany. Nicole is a certified systemic business coach and a certified coach for mental skills, a certified Stress and Burnout Prevention coach and a certified Yoga Instructor.  
Nicole specializes in coaching individuals and teams, developing and delivering leadership courses, personal development retreats, and custom curriculums for leadership programs. As well she specializes in designing, developing and delivering strengths based stress and burnout prevention courses.  
Expertise and Focus Areas:If you're looking for the best, most effective and energetic Stress and Burnout Prevention program, Nicole is the founder and CEO of Strengths4you. Strengths4you offers the only Strengths based Stress and Burnout Prevention Program worldwide.  
Nicole is an Engagement Champions who works with clients in varying sectors with an emphasis on Strengths based Stress and Burnout Prevention and Organizational Strengths-Based Culture Development.  
Nicole is using the GALLUP Q12 to help create an engaging culture by promoting engagement, offering coaching and advice, collecting and disseminating best practices and educating leaders, managers and teams about engagement. She supports Business Leaders how to integrate employee engagement principles to positively influence the culture in the organization – and by doing this having the positive Stress and Burnout Prevention effects – happy employees won't get a burnout!  
First understand your own unique talents – as a Manager, an employee, a partner,… Your perspective will change completely – as you won't just understand your own beauty – but even more the beauty of the people around you. Not that you are able to explain to others who you are – you'll motivate the people around you to maximize who they are. You'll be the initiator for a better and more effective cooperation.  
When we understand ourselves better and commit to our growth, real change happens – for everyone.  
In addition to her competence as a Certified GALLUP StrengthsFinder Coach, Nicole's unique workshops provide a complete picture of the stress and burnout cycle, and equip clients with the means and techniques to prevent the loss of their power and edge.  
Based in the USA, Nicole works throughout the states and Germany.  
Nicole's Signature Themes: Empathy/ Connectedness/ Maximizer/ Learner/ Positivity