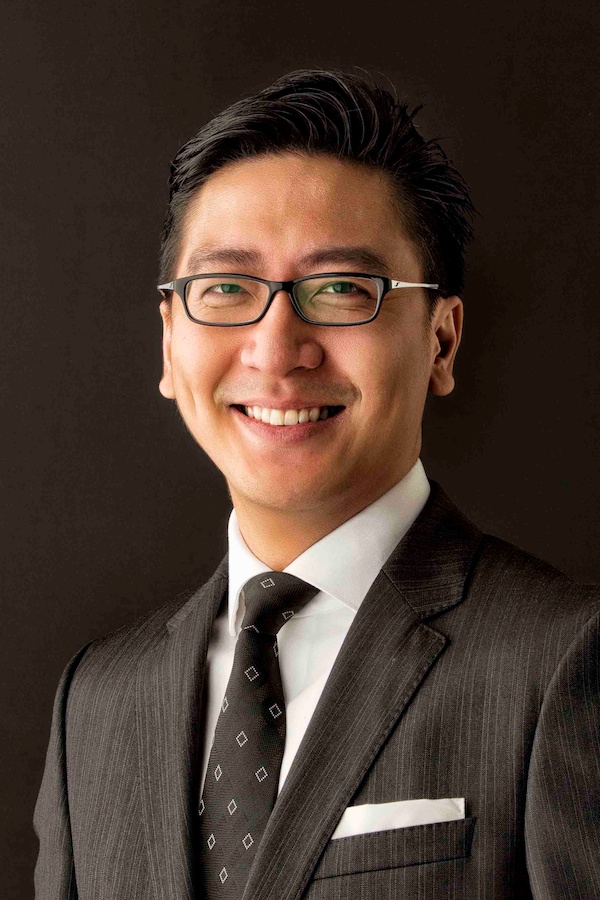 Jason Ho
Singapore
Hong Kong SAR China
Malaysia

Coaching Expertise: Career, Education, Enterprise Business, Executive Coaching, Faith, Families, Financial Services, Government, Healthcare, Keynotes, Leadership, Legal, Life Coaching, Managers, Manufacturing, Non-Profit Organizations, Parenting, Personal Development, Retail, Sales, Small Business/Entrepreneurs, Students/Youth, Teams, Technology, Wellbeing, Women
Coaching Method: Coaching Packages, Corporate Training Programs (e.g. Your Location), In Person, Individual (In-Person, Phone or Skype), Keynote Speaker, Online Video Conference (e.g. Skype), Phone, Seminars & Retreats, Workshops
Coaching Language: English
Jason is Southeast Asia & Singapore's 1st Gallup Certified StrengthsFinder® Coach & Platinum Coach. He is both founder and principal coach in Strengths School™ (StrengthsSchool.com) and has over 10 years of corporate experience in training, development and performance coaching for MNCs, SMEs, schools & non-profit organisations.  
Jason has over 14,000 hours of experience in Personal Development coaching and Management consultancy. He completed the PMC Certification (Practising Management Consultant) - a certification that is awarded by the SBACC (Singapore Business Advisors & Consultants Council) ensuring the high standards for Management Consultancy in Singapore. Jason sits on the Singapore's NUS Business School panel as a StrengthsFinder® Advisor and assists in running the 'Emerging Leaders Program' for high performance business individuals.  
Jason is also the 1st StrengthsFinder Coach in the world to impact the ASEAN organization when he was invited as a keynote speaker for ASEAN Future Leaders Summit 2015.  
He also organized the 1st ASEAN Strengths Education Summit 2016 held in Singapore. Over 160 educators & students from Singapore, Indonesia, Thailand, Malaysia were impacted.  
Jason was first started his StrengthsFinder® journey 9 years ago in 2007 and has been actively on the forefront of the 'Strengths Movement' in Singapore and Asia. While other coaches use many different personality tools (DISC, MBTI, Birkman), Jason's direction is quite unique. He goes deeper into StrengthsFinder® as one of the ways to effect long lasting change and positive results. Digging deeper than others when it comes to mapping the power of StrengthsFinder. Using his creativity (ideation), he and his team has come up with comprehensive programs that affect many aspects of his client's life.  
Jason has successfully led StrengthsFinder® workshops and coaching programs for corporate organization such as DHL, Johnson & Johnson, Lee Jeans, Wrangler, Vans, VF Corp, National University of Singapore, NUS business School, Ministry of Education and various schools and learning institutes. His passion to empower adults and youths alike in strengths is evident through his energy and enthusiasm in leading deep-learning & fun-filled workshops. There is never a dull moment when it comes to sharing StrengthsFinder with others; as he believes that with the correct mix of humour in a session, the participants get the most learning.  
As a Strengths coach, his top 5 strengths make the coaching journey light and enjoyable but yet deep and meaningful. After a session, clients leave having a heightened level of self-awareness that is empowering and gives new direction in life.  
At Strengths School&trade, he has been pushing the strengths movement in Singapore, HongKong, Thailand, Philippines, Shanghai & Asia. He is extremely passionate about StrengthsFinder and if you have a chance to talk to him about it, you would experience first hand how extreme that passion is.  
Connect with Jason Ho:
• Strengths School™ Profile
• LinkedIn
• Twitter
• Instagram
• CoachJasonHo.com