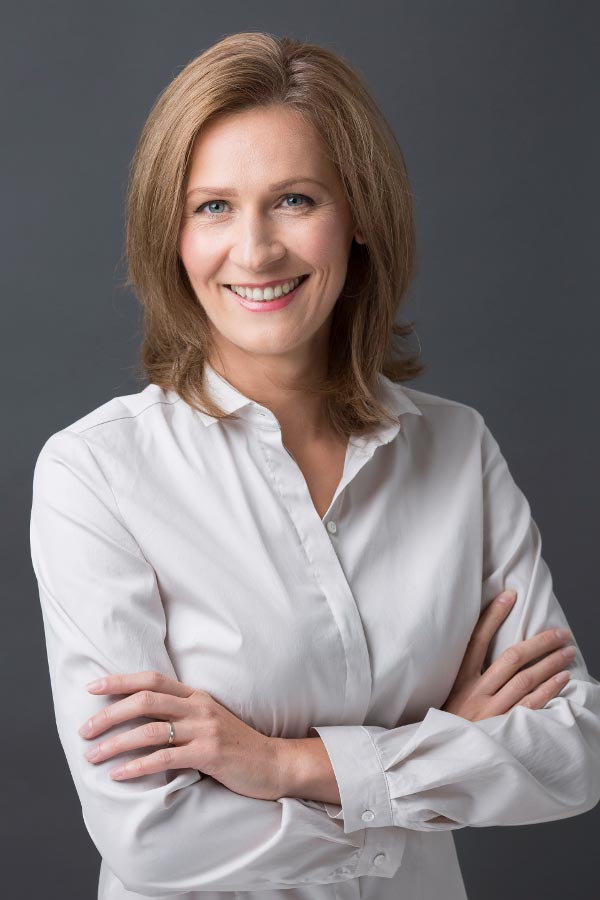 Marta Bara
Warsaw, Poland

Coaching Expertise: Career, Education, Enterprise Business, Executive Coaching, Keynotes, Leadership, Life Coaching, Managers, Personal Development, Small Business/Entrepreneurs, Teams, Women
Coaching Availability: Taking on Additional Clients
Coaching Method: Coaching Packages, Corporate Training Programs (e.g. Your Location), In Person, Individual (In-Person, Phone or Skype), Seminars & Retreats, Workshops
Psycholog, trener, coach, konsultant, właściciel Sense – Talents & Strengths.  
Przez klientów określana jako osoba wysoce profesjonalna i wysoce etyczna. Elastyczna pod względem metod i trybu pracy, uważna zarówno na proces jak i cele do osiągnięcia.  
Coaching z Martą inspiruje i wspiera zarówno zawodowy jak i osobisty rozwój. Co z kolei daje korzyści organizacji, współpracownikom, utrzymuje motywację i zdrowy tryb życia.  
Dzięki wykształceniu i doświadczeniu w pracy psychologa doskonale rozumiejąca proces trwałej zmiany oraz to, gdzie kończą się możliwości coachingu a pojawia potrzeba edukacji lub psychoterapii.  
Marta posiada ponad 15 lat doświadczenia w projektowaniu i prowadzeniu szkoleń oraz realizacji procesów coachingowych.  
Ponad 2000 godzin praktyki szkoleniowej, w tym ponad 720 godzin superwizji i szkolenia trenerów. Ponad 600 profesjonalnych diagnoz talentów z wykorzystaniem Clifton Strengths Finder dla managerów i pracowników kluczowych.  
Jest wszechstronnym managerem projektów rozwojowych bazujących na mocnych stronach.  
Projektuje i dostarcza profesjonalne, bazujące na mocnych stronach rozwiązania dla biznesu, włączające diagnozę talentów, rozwój managerów, zespołów i pracowników oraz całościowe zarządzanie projektem.  
Posiada Certyfikat International Coach Community, dyplom Trenera warsztatu i treningu interpersonalnego Intra, moderatora Action Learning metodą Trop.
Jest członkinią Polskiego Towarzystwa Psychologicznego.  
--- 
Psychologist, educator, coach, consultant, the owner of Sense – Talents & Strengths.  
Described by her clients as a highly professional and ethically minded coach. Flexible in terms of her methods and working mode, attentive to the development process and goals to achieve. Marta's coaching inspires and supports both professional and personal growth. In turn, it gives benefits to the organization, colleagues, and maintains drive and a healthy lifestyle.  
Thanks to her psychological background, she perfectly understands the process of permanent change and knows where the coaching possibilities finish and education or psychotherapy needs to begin.  
Marta has over 15 years of experience in creating and conducting trainings, programs, and coaching.  
She has over 2000 practice hours as an educator, and over 720 hours as a trainer's supervisor. Over 600 professional processes with Clifton StrengthsFinder for managers and key employees.  
Versatile manager of strengths-based developmental projects.  
She creates and delivers professional, strengths-based solutions for business, including talents diagnosis, development managers, teams and employees and comprehensive project management.  
She is a certified coach in the International Coach Community, Workshop and Interpersonal Training Trainer in Intra, Action Learning moderator by Trop. She is a member of Polish Psychological Society.